zanie: The Heart of the Matter

In case you missed it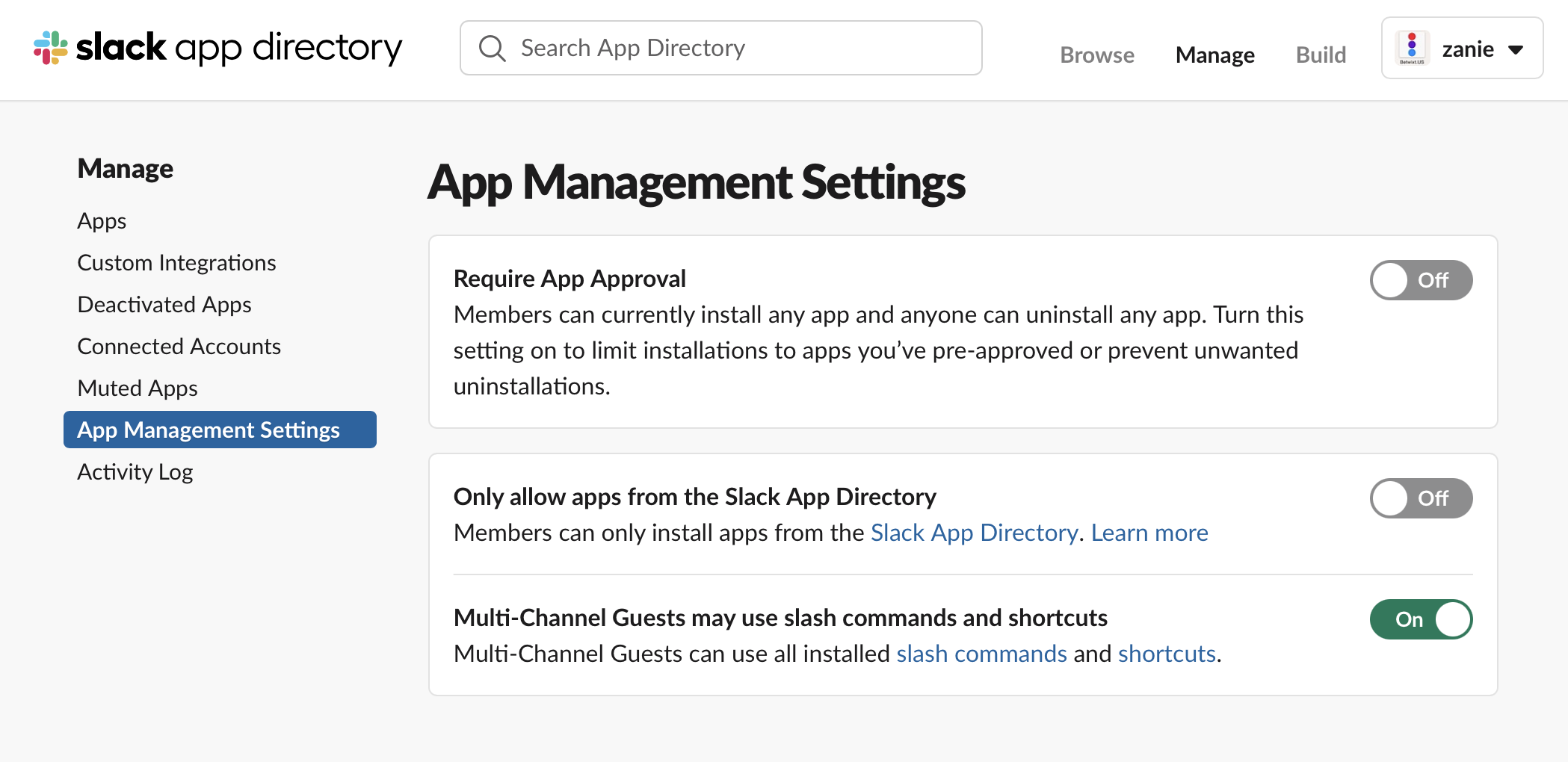 ---
Congrats! You've installed zanie and set up your first couple groups. Your team is ready to hit the ground running.
At her core, zanie is a conversational curator. Designed & developed with the intent of mimicking IRL interaction principles, zanie catalyzes teams to engage in respectful & insightful dialogue designed to foster rapport and camaraderie.

At face-value zanie might seem like a water cooler bot, but there's a lot more up her virtual sleeve. 🔮
By now, if everyone has accepted zanie's policies, your team(s) should've received their Onboarding Questions & Lightning round thereafter!
---
Onboarding
💡 zanie will kick it off with some easy Onboarding questions to check the temperature of team cohesion (this only takes about 2 minutes). Answers are totally anonymous, and not shared with anyone, ever. Pulse checks, similar to the Onboarding questions, are sent periodically through-out the zanie experience to track your teams progress.
---
Lightning Round
⚡️Then it's on to the Lightning Round, a fun set of rapid-fire, multiple-choice questions to break the ice (It takes approximately 3 minutes to complete)! Once team members have answered the Lightning Round questions, they'll be invited to talk about their answers in the discussion channel.
💡Keep an eye out for #lightrounddc. Once everyone has shared their responses, zanie will create a temporary discussion channel for the group, so members can see and respond to each other's answers. At the end of the week, #lightrounddc will be archived forever, because that's the nature of conversation—it's a moment in time, not a record forever!
---
zanie Questions
🎡 Hooray! Now that you've gotten your teams set up and onboarded, you've arrived at the foundational core of zanie: the weekly Question.

To really build trust, what's required is a deliberate process of progressive, reciprocal, self-disclosure over time. This framework is zanie's wheelhouse.
Once a week, zanie will prompt you with a question
🕐 At the designated weekly time, zanie drops a question from an extensive & carefully honed database into team members' DMs.
💡 Once at least 2 team members have answered, a special discussion channel will open for the week's topic and populate with everyone's answers, creating a gathering space for organic conversation to unfold. Voila! It's like a water cooler, but cooler.
But not just any question
We get to know each other better by unfolding ourselves one layer at a time, rather than quickly or all at once.
Questions are organized and ranked by Complexity Level and the Social Penetration Theory.
Over the course of 4 stages and 3 levels of complexity, zanie delivers dynamic prompts that effortlessly move team members from top of the mind topics, to issues that require them to dig a little deeper. This sounds fancy, but it's based on what people do naturally when building relationships in real life (IRL).

The secret sauce
Our wide-reaching method for crafting questions takes into account and celebrates all different kinds of brains!

Grounded in Social Science
🏛️ Aristotle had it right: People are more than what they do and to build real connection with someone–– to earn their trust and respect–– we must engage with them intellectually, as well as emotionally. That's why our questions are designed to showcase not just how people think and work (what Aristotle calls Logos), but also what they value (Ethos) and care about (Pathos). This approach allows people to find different ways of connecting and engaging with one another.

Comprehensive: prompts that make you go hmm
The Questions that fuel this approach are inspired and derived from a variety of well-established frameworks, including Myers Briggs, Big 5 (OCEAN), entrepreneurial trait assessment, gamer profiles, recruiting resources, and career development and relationship-building models, as well as the F.O.R.D. technique for conversation: the more you know about a person with respect to their Family, Occupation, Recreation & Dreams, the better your ability to communicate with them.

Diversity: because variety is the spice of life
🌻 zanie's questions are designed for everyone to shine, and to share their unique points of view. Weekly prompts might call for memories, pictures, imaginings, or favorites. Our Intermezzo feature offers alternative engagement concepts (games, interactive writing prompts, member spotlights) to keep the experience varied and fresh.

Ephemerality: because it's creepy to keep a log of your conversations
🌸 No wallflowers here. zanie aims to level the playing field by enforcing reciprocity: team members can only enter the discussion channel and see everyone else's responses if they've answered themselves. It's vulnerable to see and be seen... and that's exactly what we're going for.
At the end of the week, zanie archives the channel and asks a new question. Not only does this honor everyone's privacy, but it also mimics the ephemeral nature of dinner party conversation: you can't take it with you. The magic exists in the flow.
That's zanie in a nutshell!
---
What's next?
Sit back, relax, and let zanie do the rest. Now that you've covered the basics, your team is embarking on a journey of self-introspection and team discovery.
💡Remember, if you want to get a bird's-eye view of how your team(s) are getting along, as a zanie Super Admin , you have access to the Dashboard. Once there, you'll get snapshot of overall team and individual engagement.