So you've just installed zanie! But you've hit a snag. Don't panic; this isn't the end of the road!

Here's a list of Slack Workspace Settings that in some cases might need to be re-configured to accommodate zanie in your workspace.
Installing zanie
By default, Slack allows all users to install apps, but some companies change that policy for greater control.

This means that in some cases, if you are trying to install zanie to your network, you'll need your Workspace Owner or Admin to approve zanie for your team.
Slack Workspace App Management Settings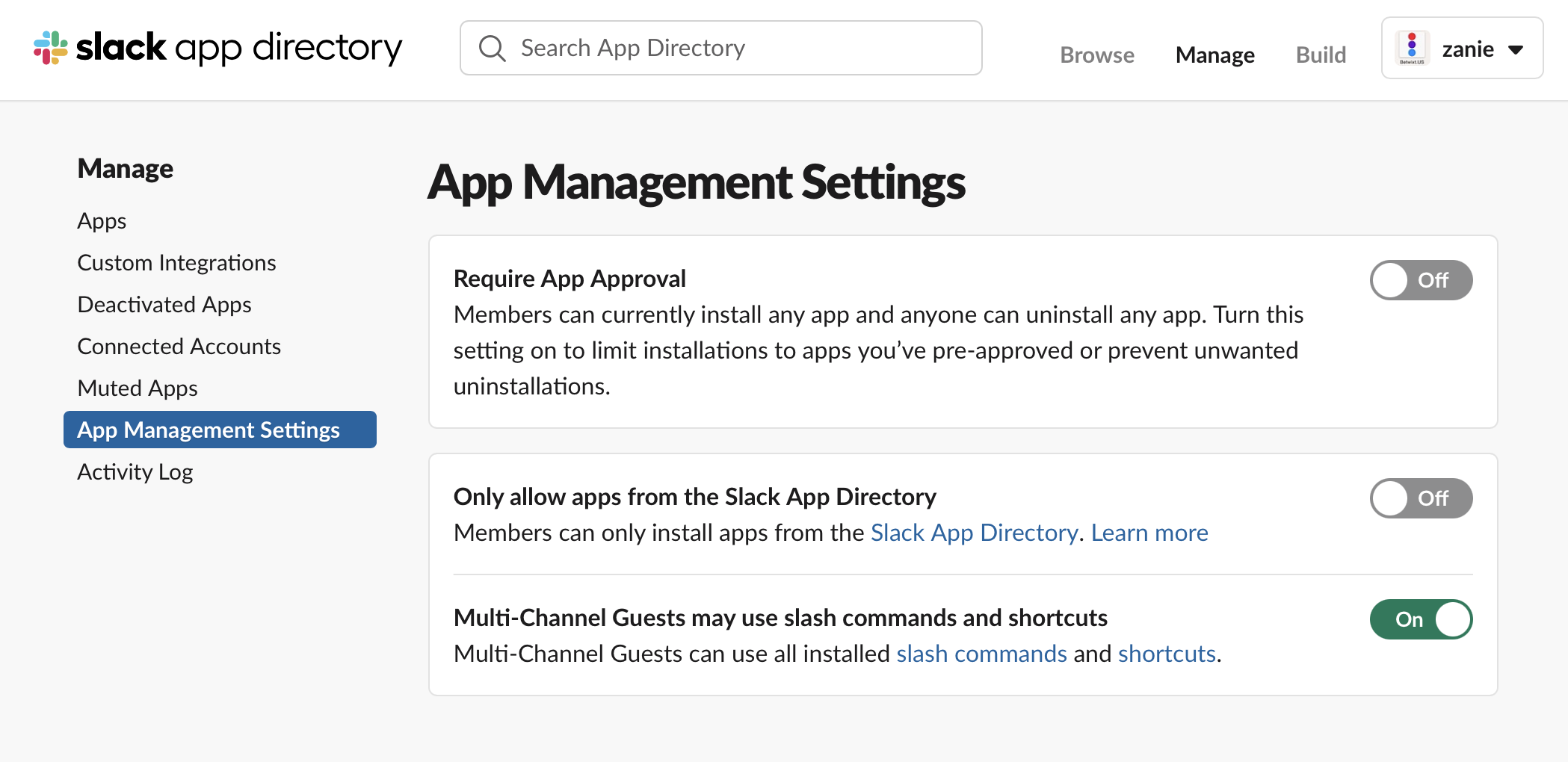 If Require App Approval is disabled, everything should be fine and dandy.

If not, your Slack Workspace Owner or Admin will be notified, and you'll have to wait for their approval for zanie to be installed on your network.

Even if Require App Approval is enabled, you can still install zanie if your Slack admins have pre-approved it. More info on this from Slack is available here: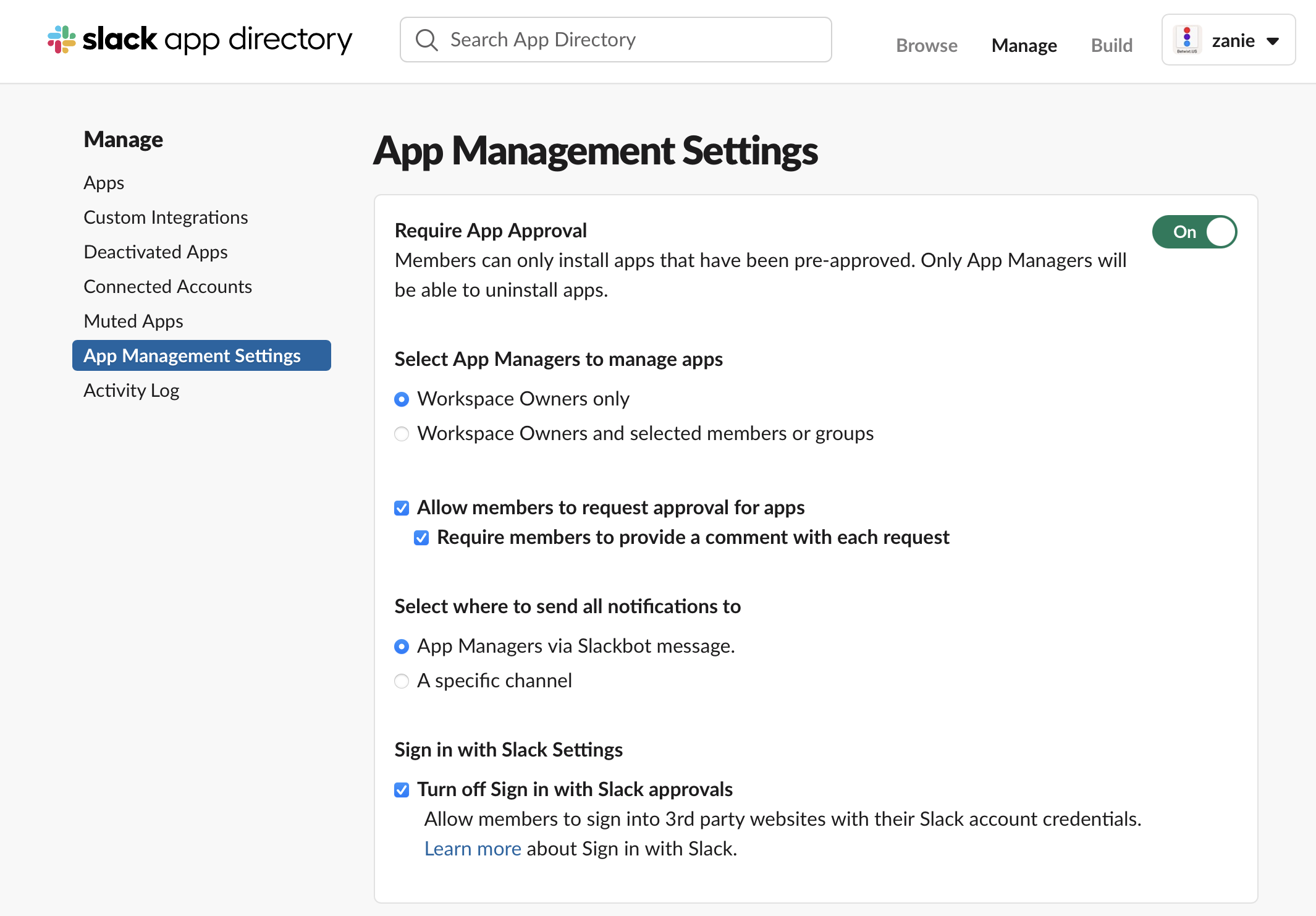 Congrats! Once your Slack Workspace App Manager has approved zanie, you and your team are ready to begin your experience.
---
Having the right permissions


If you or someone in your team has received a message like this 👆from zanie - it could mean that you do not have the right permissions configured to accommodate zanie - but that's an easy fix.
Slack Workspace Channel Management Settings
For zanie to be able to carry out the full scope of the experience, please make sure that you use the following settings in your Slack workspace Settings & Permissions; selecting anything else will unfortunately prevent zanie from working as intended.

To do this, the Slack Workspace Admin or Owner can visit slack.com/admin/settings.

From there you can go to Settings & Permissions > Channel Management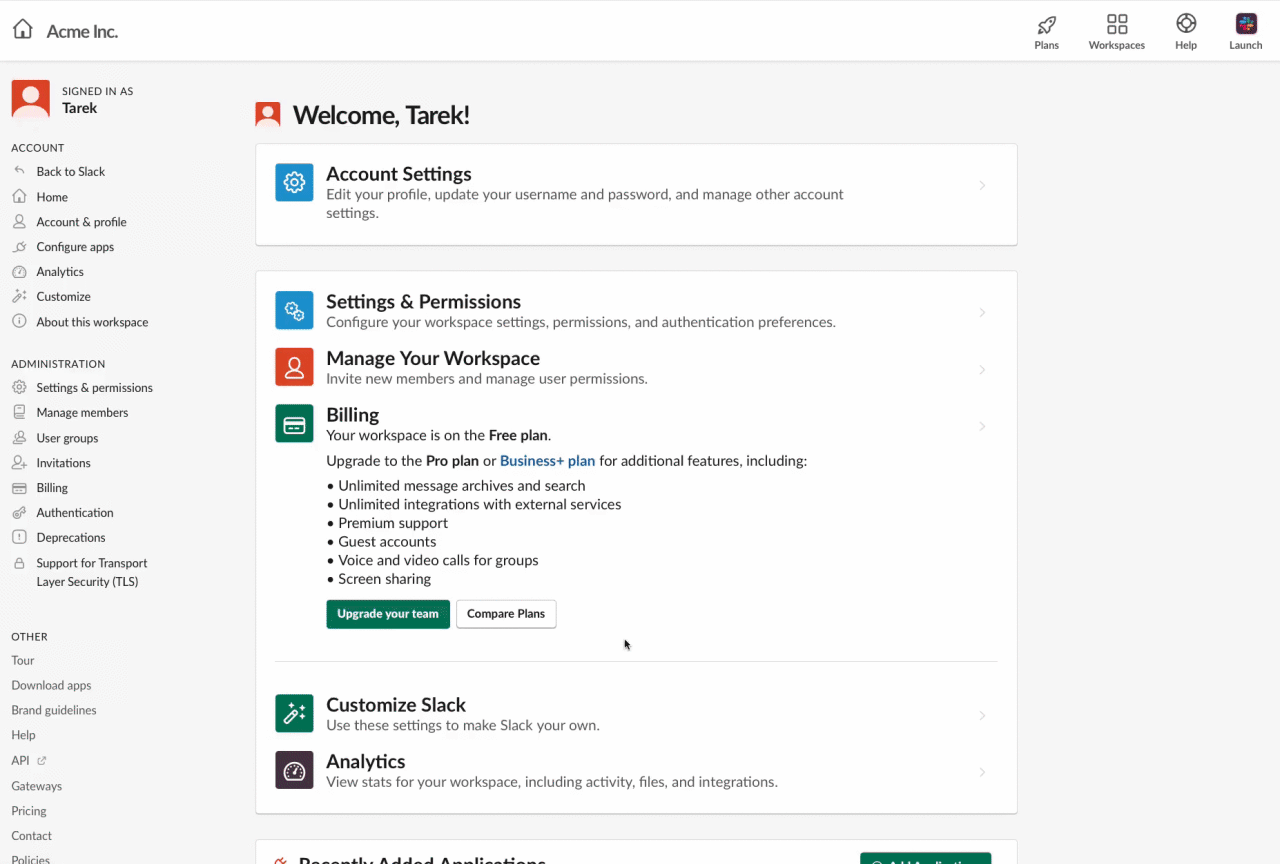 Required Permission Options to update:
1. People who can create private channels:
a. Everyone, plus Multi-Channel Guests (default), or
b. Everyone, except Multi-Channel Guests

⚠️ Because Slack treats bots almost identically to any other user in the workspace, zanie will not be able to create private Discussion Channels for your team's weekly questions.

2. People who can archive channels:
a. Everyone, except guests (default)

⚠️ Team discussions & vulnerability are the secret to building trust. zanie believes in ephemerality, meaning that at the end of every week, zanie archives that week's Discussion Channel.

3. People who can remove members from private channels:
b. Everyone, except guests (default)

⚠️  zanie requires permissions to remove users, in order to remove users who are de-activated from the workspace or the zanie group amidst the weekly discussion.
And just like that, zanie is ready for your team!
---
What's next
---
If you have any other additional questions or need clarification, you can reach out to our team thegang@zanie.app.

Happy discovering!