⚡️ zanie: Getting Started
Congrats! You've just installed zanie! Here's how to get started-it's super simple.
By now you should have received a welcome prompt from zanie as well as your first glimpse at the all encompassing admin panel. Think of the admin panel as your zanie control center. Everything from creating groups, to managing your workspace will live inside of this panel.
Now you're ready to get started. Let me guide you through your first group set-up.
💡 Psssst, bonus-tip: If you're lost, need help, or want to scream at my humans, just type in [help] and hit enter. I gotta list of commands for you to poke around with.
---
zanie Roles

🦸‍ Super Admin

You're a hero in our eyes! 👀

The Super Admin, by default, is the role assigned to the person who's installed zanie to their slack workspace. 🚀 If this is you, you're responsible for assigning Team Captain(s) to head up your groups, and to champion zanie in your workspace.

💡Anyone can be assigned the Team Captain, even the Super Admin. But more on this later...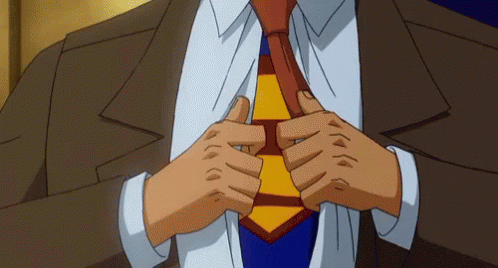 ✈️ Team Captain

📣 The Team Captain is a role assigned by the Super Admin for each group in your workspace. They're like group cheerleaders, but way lower maintenance (and fewer pompoms).
Each Team Captain has the responsibility (and honor!) of heading up a zanie group, which includes:
- Choosing a group name,
- Adding or subtracting group members when necessary
- Checking in with the Super Admin about group progress
being a champion for zanie in the workspace.

The Team Captain has the power to set an example for their group by consistently answering the weekly question, by being an active participant in the weekly discussion channel, and by reporting to the Super Admin about wins or challenges in their group.
---
Setting up your Group:
You have two options: you can set-up your first group manually, or zanie can automatically do it for you. Let's take a look at how that can be done.
1) Manual Set-up
This is pretty straightforward: add a team captain, name your group and add teammates to your group. That's it!
Adding a Team Captain
To get started, go ahead and smash that big button on your mouse when your pointer is on top of the green button that says [Add a Team Captain].

All you need do is add someone (or yourself!) from your Slack workspace to captain the group. To do this, simply type in [@username] and hit enter.
Name your Group
Alright, now that you've assigned a Team Captain (or "TC"), it's time for the TC to give your group a groovy name. This could be anything from waterproof-donkey to flying-hiatus. We suggest you choose something that "feels" right for the team, making this a safe, welcoming, fun and insightful place for y'all to gather.

💡 Keep in mind both Slack & zanie [#channels] cannot contain capitalization or punctuations, except for [-].
Invite Team-members to your Group
Boom! Time to add your teammates (you know...your peeps, your posse, your crew, your comrades-in-arms). All you have to do is type in a @username(s) and hit enter.

💡 Keep in mind that groups must have a minimum of 3 and maximum of 7 members per group. This is to ensure that dialogue is productive and rewarding and that team members are engaging with each other (listening, learning & contributing), instead of talking at each other 🙉 (which often happens when groups get too big and unwieldy!).
2) Bulk-invite (Automated invite)
Alright champ 🥊, there is also another way. If you are not sure who to assign as TC or who to include in the group, zanie can automate that for you!

zanie will pick at random from your workspace a TC & 6 other team-members to include in said group. Even the group name will be generated for you 💅.

💡 Keep in mind that you have some control over the automation. You can restrict Bulk-Invite to [Full-member] Slack permissions OR you could choose to include some [Guest] permissions. There's even invite by Slack [Usergroup(s)] if you set that up in slack already.
Once your team is all set up, each member will be prompted to agree to zanie's policies to get started.
And just like that, your team is ready to rock & roll 🎸 🤟.
---
What's next?